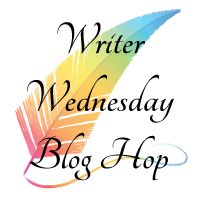 This has been a lot of fun. I've submitted two stories so far and have had a blast letting the imagination go crazy. Anyone can join in. Just let your writing juices flow. As recap, here are the rules -
1) Use the photo and the 5 words provided in your story
2) Keep your word count 500 words or less.
3) You have until
next
Tuesday to link up your post.
4)

Link up with your blog at Carrie's site (

HERE)
via the inLinkz link.
5) Have fun, don't stress, let those creative juices flo

w.
And here's the fun part! Here is the photo for this week -
And here are the five words -
The Third Window
"Do you see that window, Richard?
The only one lit up there on top?
That light is always on.
It's also the reason this old building is haunted."
Richard's 8-year old eyes widened as he looked up at his older brother and asked, "Really, Luke? Is this building really haunted?"
Luke replied, "It is. Haven't you heard the story about the three brothers?"
"No," Richard said in a nervous voice.
"What three brothers?
Luke replied gravely, "It's a true story every kid around here needs to know.
Now, sit down, put a
cork
in it, and I'll tell you."
Richard sat down and stared up at his 11-year old brother just as the sun set behind the trees.
"About fifty years ago, this building used to be part of an amusement park which was owned by three brothers.
One brother was a
composer
, one played the
violin
and the third played guitar.
Their park was very popular, especially with kids.
There was a merry-go-round, a giant
seesaw
, a Ferris wheel, you name it.
Loads of fun.
Then one day, a devastating fire burned everything to the ground…everything except this building.
"After the fire, the three brothers changed.
Instead of the usual music and laughing, they became angry because what had once made them happy was gone.
They especially became angry toward little kids, VERY angry."
Richard experienced a slight chill at these words.
He retrieved some
toilet paper
and wiped his nose.
"What happened to the three brothers?
Are they still alive?"
In a firm tone, Luke continued.
"Ten years after the fire, all three brothers mysteriously died.
The really strange thing, though, were the lights in the windows.
Instead of just the one, there used to be three windows lit up, one on either side.
Three lit windows for three dead brothers.
No one could tell where the light came from but they were all lit up, just like that one.
"Two years ago, three boys were playing right in this very spot.
They heard a low moan come from inside the building and stopped playing.
They all looked up at the windows, heard a
Click
…like a light switch…and the window on the right went dark!
Poof!
Those boys were never seen again."
"What?" Richard muttered.
Luke went on, "Just last year, a mom, dad and their two kids were camping nearby.
The two kids, a boy and girl, came wandering over here to play just after sunset.
They also heard a moaning voice come from inside.
They looked up, heard a
Click
…and the window on the left went out.
Poof!
Despite an intense search those two were never seen again either."
Richard turned, stared at the lighted window and whispered, "Is that really a true story?"
"Yyyyyeesssssssss," a voice moaned from
within
the building.
"Luke, what was that?" Richard asked.
The older brother stepped backward, and with a mix of denial and terror on his face, looked up at the light coming from the third window…
…Click!...
Word Count: 499